TAAZ online makeover Tool
Taaz.com is a fun, easy-to-use website that gives women the opportunity to "try on" the hottest makeup and hairstyle looks from the convenience of their homes. From creating the perfect smoky eye to painting on a dramatic ruby-red lip for a night out on the town, taaz.com allows women to become their very own makeup artist and create the perfect look for any occasion.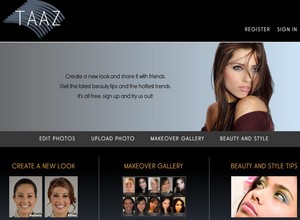 A new women's makeover application which lets you upload a photo and tweak hairstyles, makeup and stuff. It's not a new idea, but this one comes with all the shiny Web 2.0 stuff, including mandatory shiny black interface, a voting gallery with user comments and lots of beauty hints and tips. The controls are very easy to use, and surprisingly flexible, unlike some which only allow a limited range of changes. You really can fiddle with your look and change it completely if you want.




Once you're happy with the makeover, you can share it via email, save it to your hard disk or printed out for your personal beautician. You can even add it to Facebook or embed it on a greeting card. Who knew faces could be so much fun?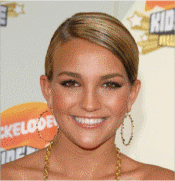 Users start by uploading their own digital photo and then experiment with a palette of thousands of colors and shades in products ranging from foundation and concealer to multi-tone eye shadow and lip gloss – even colored contact lenses!. With the addition of a hairstyle or change of hair color, the look is complete. The effects are immediate, simple to use and so life-like that the saved result looks like a real photograph. In order to help viewers bring these looks to life, taaz.com's experts offer engaging beauty, fashion and style trends, tricks and advice.

Taaz.com is the creation of Photometria, inc., a San Diego-based technology company.


Visit TAAZ--online makeover Tool