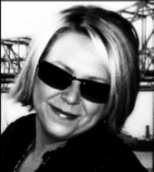 Cosmetologist, hair stylist, hairdresser, beautician, hair technician, stylist, mom and more .... Chasity is an artist and color is her passion.
Specializing in all aspects of hair and beauty, Chasity is an indepentent licensed cosmetologist with over 10 years of experience. Let Chasity design your cut and style and you will be proud to call her your stylist.
Schedule an appointment with Chasity Phone: 256-859-7805

From the eloquent to professional to everyday, let Chasity help you create styles that fit your life style.